Work with Us
According to International Coach Federation research:
Over 67% of those surveyed reported greater self-awareness,
Over 60% said they set better goals after coaching;
60% reported a more balanced life and lower stress
40% reported stronger communication skills with co-workers, managers and family members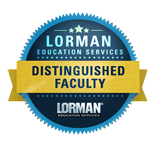 Coaching is growing!  You can enjoy personal fulfillment as well as the financial rewards of owning your own business while making the world a better place. More and more,  people recognize the need for inspiration and guidance.   If you're a positive-minded clinician drained and exhausted by managing increasingly challenging patients, managed care and shrinking income, have years of wisdom and experience to impart to the next generation, or simply are someone people instinctively come to advice and support, chances are you already know a great deal about being a good coach.
Our program offered a very affordable way to be introduced to and start coaching immediately while transforming your own life.
Become a Master at Producing Results. Make and begin tracking your plan in a 3.5 hour workshop. Saturday, Jan. 18, 2014, 9:00-12:30, or participate online
Two days in person (TBA) and ten 90-minute sessions by Teleclass. Begins 6/4/2014, Weds., 12:00-1:30 Eastern time.
Coaching Certificate Program
at Boston University
Part I Beginning Jan 24-5, 2014. Part I 30 hrs. of a 60 hr. program http://tinyurl.com/coachtrainingPartI                                                   
Part II. Begins March 12, 2014 30 hours. http://tinyurl.com/coachtrainingPartII
Join A Group
For Entrepreneurs committed to growing their businesses and having greater personal satisfaction in their lives. Monthly, beginning March 2014.
For Coaches and Therapist/Coaches interested in growing their practices and obtaining certification. New session begins Jan. 15, 2014
For therapist/coaches looking to hone their coaching skills or prepare for certification. 8 weeks,  June 3 – July 22
Recent Blog Posts